Victor Soma — illustrator, graphic designer, motion designer, art director. Holistic visual storyteller, pop surrealist. 20+ years of experience in connecting fine arts, branding, expressive visual communication and design thinking.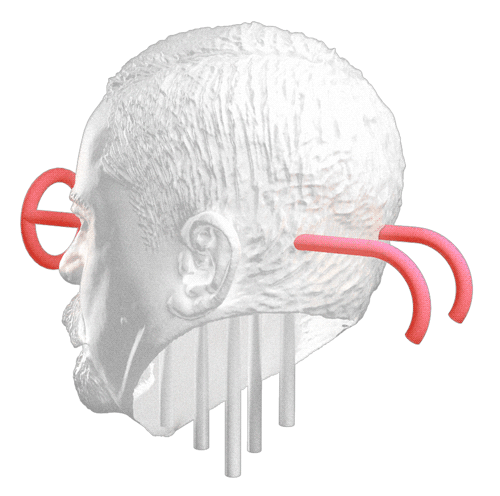 Member of Locus Solus Group (with set designer Michał Urban) — creators of narrative exhibitions in museums. Prolific press illustrator and poster designer. Sometimes set designer, interior designer, cartoonist, interaction designer, filmmaker, scriptwriter. All options: print, digital, tactile. Creator of visual identities for festivals, theatres, institutions, companies. Jury member of awards in graphic design, illustration, comics. He graduated from the Faculty of Architecture and Urban Planning at the Technical University of Krakow. Member of STGU. Based in Warsaw, Poland.

Victor Soma uses lots of aesthetics and styles, suggestive visual metaphors, bold and bizarre associations with surreal flavour as important addition. He creates imaginative worlds mixing various areas of culture such as pop surrealism, vaporwave, punk zines, underground comics,  minimalism, op art, cyberpunk, retrofuturism, Polish School of Posters, '60s psychodelia, art brut, deconstructivism and many more. This imaginarium powers his carefully constructed architecture of information.
AWARDS
2022
— Projekt Roku, STGU awards — honorable mention (3 nominations)
2021
— Polish Graphic Design Awards — 3 honorable mentions 
(5 nominations)
2019
— Polish Graphic Design Awards — first prize in Illustration category
2012
— KTR Awards — honorable mention in Poster category
2004
— International Festival of Comics in Łódź — first prize in comics competition